Each of us have different curves, shapes and forms; and this is what makes us beautifully unique. Regardless of the differences, each of your curve makes you wonderfully stunning. When it comes to dressing up, it's essential to choose the best shapewear. Though it's very easy to get a random undergarment, having a shapewear with the best fit will give you the most benefits.
It's understandable that we need to wear the right shapewear depending on our body type. However, it may not be as easy as it sounds if you're unsure what to look for. Worry no more because here's an easy guide on how you can shop for the best shapewear for your body:
Apple-Shaped Body
Having an apple-shaped body means you are rounded in most places, and the tummy area tend be be heavy. Here are the best body shapers for you:
Waist cinchers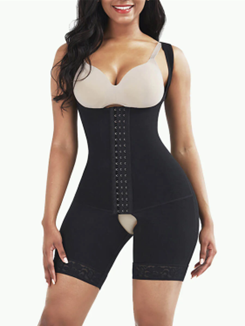 Waist cinchers will help create a concave shape to balance the rounded form. There are several waist shapers at Sculptshe that you can choose from.
One of them is this full body shaper that features a three-layer hook-and-eye to fully close the shaper. It also has a bust lifter so that while your waist is being cinched, your bust is being lifted to create a slimmer form.
Sculptshe Hook Open Crotch Underbust Bodysuit Shaper
Tummy Wraps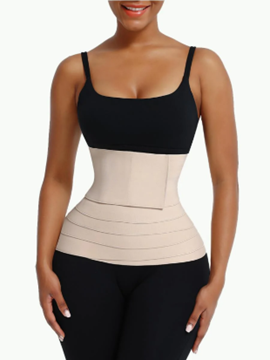 A waist trainer wrap excellent for those with apple-shaped body because it allows you to customize the compression around you stomach.
Elongating the upper torso, and creating a division between your bust and hips by cinching the waist is the styling goal for you.
Sculptshe Tummy Wrap Waist Trainer
Pear-Shaped Body
Having pear-shaped body means you have a small frame, especially your bust and shoulder length. However, you have a generous hip.
Full Body Shaper with Bust Lifter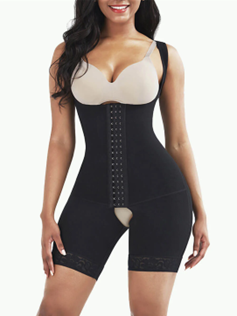 If you are blessed with big hips and butt, you can emphasize your bust by getting a full body shapewear with bust lifter. You may also help widen your shoulders if you get an undergarment with wide straps to elongate its length.
Sculptshe Hook Open Crotch Underbust Bodysuit Shaper
Shaping Shorts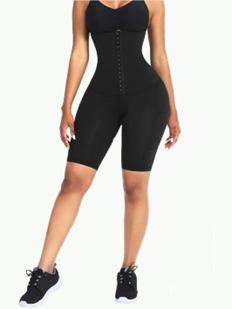 A high-waist compression shorts would work well for you because this will slightly slim down your hips so that it`s a bit closer to your shoulder length.
Sculptshe High Waist Tummy Control Compressing Shorts
Full Body Shaper with Bra Pads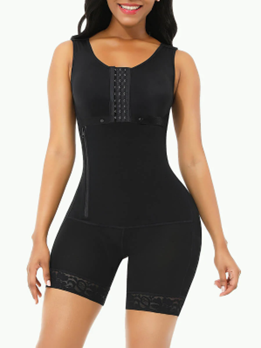 Another excellent option for you is to wear full body shapers with built-in bra pads so that there`s additional weight in your bosom, creating a great balance between your bust and hips.
A full shapewear like this is also the best in cinching your waist, hips and thighs to slim it down for better proportion no matter what you`re wearing.
Sculptshe High Compression Full Body Shaper with Side Zipper
Hourglass Body
Having an hourglass body means your bust and hip size are relatively the size, and with a cinched waist. An hourglass body is one the most coveted body types so if you have this body, then better treasure it and ensure that you wear the best shapewear bodysuits that will emphasize your shapely form.
Shaping Panties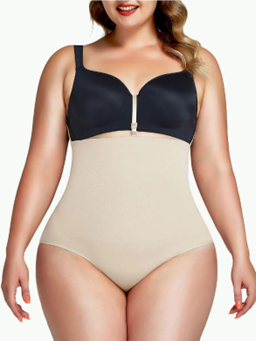 Having an hourglass body means that you`ve got amazing proportions! All you have to do is ensure that you wear your clothes with invisible undergarments which you can easily achieve with Sculptshe`s seamless panty.
This slimming brief panty is unlike your regular panties because it goes up to your underbust, in which you can hook to your bra for a seamless look.
Sculptshe Slimming Belly Seamless Brief Panty
Lace Shaping Bodysuit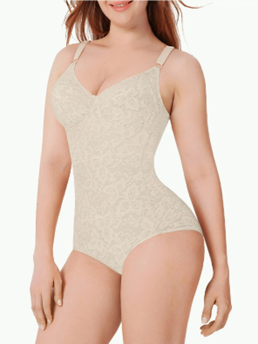 Looking sexy yet sweet is something that you can easily achieve with a lace bodysuit that will complement your feminine form.
Besides aesthetics, it works amazing as a base layer that you can use instead of a regular tank top.
Sculptshe V Neck Tummy Control Lace Bodysuit
Backless Shapewear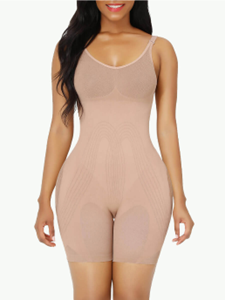 This backless shapewear will also benefit you in a way that it smooths out any body rolls, especially if you`re sitting down. It is ideal for casual and form-fitting clothing. You`ve got nothing to hide, so take advantage of wearing any dresses you want because Sculptshe has your back no matter what you wear.
Sculptshe Body Sculpt Backless Shapewear
Inverted Triangle
Having an inverted triangle body mean you have wide shoulders, slim waist, and small hips. These body shapers would look amazing on your body:
Hip Enhancer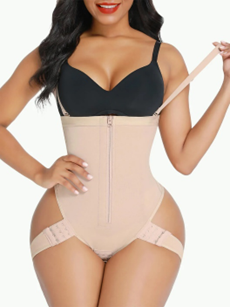 Having wide shoulders isn`t a bad thing! It means you also have gorgeous collarbones that would look amazing with off-the-shoulder tops.
To create a balanced proportion, you can improve your hips to shoulder ratio by getting a hip enhancer that will lift your butt up while pushing your hips up for a wider looking hip.
Sculptshe Push Up Butt Lifter Body Shaper
Butt Pads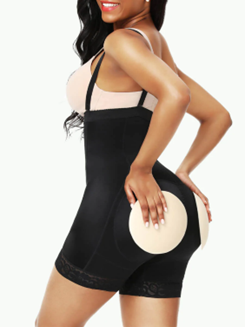 Since your shoulders are about 5% wider than your hips, adding volume to your butt would balance your form.
Sculptshe has a shapewear with butt lifter and removable pads. You can also insert hip pads if you need more volume in your lower torso.
Sculptshe Butt Lifter Removable Pads Shapewear
Rectangle
Having a rectangle-shaped body means you have the body of a model. If you have small busts, straight upper torso and slim legs, then you have this body type. Here are body shapers for you:
Waist Cincher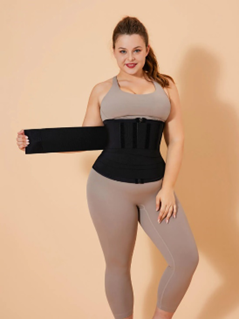 Waist trainers, tummy wraps and double compression shapewear would give your upper torso a concave form. Your body shape is one of the easiest to balance because you have a slim form. Keep your waist looking snatched with Sculptshe`s tummy wrap with a detachable belt. No matter how tight your dress is, you`ll love the double cinching effect this will give on your body.
Sculptshe Waist Trainer with Detachable Bandage Wrap
Butt Lifter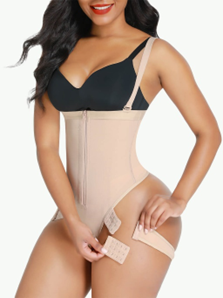 Since you have a model-like figure, adding volume to your bust and bottom will give you a shapely form.
Sculptshe`s Push Up Butt-Lifting Shaper will give you a snatched waist, wider hips, bigger butt, and lifted bust. This will also flatten your stomach, and smooth out any bulges.
Sculptshe Push Up Butt Lifter Body Shaper
The best shapewear is one that can make you feel confident wherever and whenever. It's the shapewear that will highlight your best curves and empower you to be all that you need to be! So, choose the appropriate body shapers that will balance your proportions and bring out the best qualities of your curves.