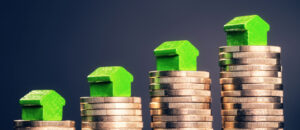 When you first decided to build your house, you are completely sure of your desire to build a home that you created in your dreams. You even wish for it to last a lifetime.  You invest, you plan, and make it according to your notes. You have a long list and a great will to make it happen.  If you are a new homeowner, you are forming a picture-perfect from the size of the house, to its exterior and interior design.  But if you are a longtime homeowner, you want everything to be in place, and in time if changes come, whether you will be giving it to your children as an inheritance, buying a new property, or selling it fast. Your primary objective is your investment to not come to waste.
There is much information offered to set to boost your requirement.  Increasing the value of your home is never an option, it is what you decided. Though not easy it may seem, you will always find ways to make it real.
The location of your house can also add some value to your home.  Whether it is placed in a fully developed area, a region with a great neighborhood or an amazing view can make a good remark.
You want your home to be gorgeous as it can be.  Bright and sparkling. Valued for its price, and increasingly profitable.
Here are the 7 Things to do to increase the value of your home
Cleanliness always matters
A neat and cozy home is everyone's favorite.  Deep cleaning is the best way to maintain the appearance of your house.  It will not appear neglected.  It is the cheapest way to increase the value of your home without spending too much. You can simply do it yourself by checking everything, from the floor, ceiling, basement, yard, and garage.  Your regular cleaning includes mopping, dusting, vacuuming, and sanitizing. Why not add to your chores some deep cleaning including rarely cleaned areas, such as a vent, baseboard, cabinets, blinds, and doorknobs.  You can wash your walls and windows.  If something is not in good condition like a broken window or screen, you need to fix it fast.
Make it more attractive
Pay more attention to your home's curb appeal.  It is very sensible to act to upgrade your curb appeal, there are ways to improve it, to attract a future buyer, and to sell it fast. You want to leave a good impression by having the first glance of looking at your home's front view.  If your existing landscape looks dull and unattractive.  You may consider changing, try to plant more flowers, paint the fence and clean the surroundings.  There are tons of ways to improve your home's appeal without spending much and you may add this to your bucket list.
Paint, paint, paint
From your exterior up to your interior, a well-painted wall can make a good appearance.  A new coat can give your home a brand new look and it will look expensive.  Always choose a neutral color, it can be appealing to a serious buyer. If you want to sell your house fast, make sure you consider it.
Remodel, Upgrade  the Kitchen and Bathroom
These two areas can make the sale possible.  People always looking forward to seeing how great the kitchen is and how clean, how stunning the bathroom is.  For the kitchen, you do not need an overhaul.  You can change the old and outdated cabinet by simply changing the paint and handles.  Changing the rusty faucets can help to make a new look.  For the bathroom, you don't need a full floor to ceiling renovation. You can simply deeply clean and freshen up the tiles and walls, change the faucet, shower, countertops, and toilet seat.
Make it low maintenances
Homebuyers are much particular in spending wisely, people are worried about buying a house that needs constant maintenance. Replacing a major component like the water system, plumbing upgrades, furnace, roofing can lower the fear of your potential buyer and helps you get the price higher value.
Make it bigger
The size of the house makes an additional value to your home.  It gives a huge impact on prospective buyers.  An additional room can make the house fuller and wide.  You can include building a deck, basement, and attic to create living spaces.
Plenty of Storage
An organized house is very appealing.  Bigger storage is always on the wish list of every potential buyer.  If you want to sell fast, consider putting up a quality closet and storage.  There is an inexpensive organizer available in the market and you can always look for creative ideas to put up usable cabinets. Storage spaces can be a blessing and can increase the value of your home.  Not only it can create beauty but also important in every home.
If you want to increase the value of your home, you can make some changes that are not too costly.  A well-planned upgrade can make a profitable outcome.  Whether you stay or sell your house fast Los Angeles.  You can always make Improvements that are limitless and can be delightful. However, if you chose the latter, make sure that you are working with a reliable home buying company. We can recommend Candid Property Solutions. They have been doing cash for houses Los Angeles for quite some time now. And we are 100% sure you can trust them.