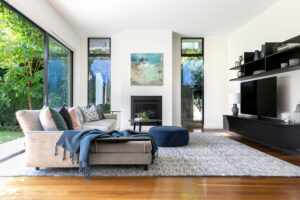 You may be in a hurry to sell your house as-is or hesitant to take a chance and do a makeover with a price that will cost you a lot. In the back of your mind, if you still have the resources, why not make an improvement that will upgrade and make a fortune out of it? And in the appointed time you can sell your house faster and earn a bag of gold.
But how can you do it? Do not ever think of failing. There are lots of things in finding ways to meet your goal. To put up everything together. Make a plan, make a list, and make an objective.
A buyer always looks for what pleases them. People always look for perfection and that is the reason why you have the obligation to suit their desire.
If you are ready now, here are the things to change and how to improve your home. There are simple and easy measures you can do to make it happen. Beautifying and making it still livable.  You can always seek some assistance from your agent to bring the best out of your home without having to spend too much money. Or you can get ideas online like from Pinterest or Instagram they have lots of amazing photos that you could use as a reference.
Here are the tips to start by:
De-clutter – Get rid of the mess. To attract potential buyers and to sell your house faster, give them the best impression by making your place pleasant and free from clutter. A clean, spacious home can make them dream, imagine the place, and own it. You can begin with clearing all the unnecessary things still in stored.  Removing all the things unneeded to make them see the available spaces in the house. And also from closets whichever give them an idea and picture of how much storage they can make out of it.
Keep them from your pets. There is a chance that your client is a pet lover or not.  In this case, you must consider a smelly house is displeasing and irritating. Strong animal stenches can still be unpleasant for clients trying to purchase their new house.  If you are in the process of trying to make the sale. If possible, you can ask somebody or a pet care center to look after them while potential buyers view your house. Ensure no sign of litter boxes, stains caused by your pets and fix all cracked furniture or any part of the house that has been damaged by your furry pets.
Organizes your furniture – Your objective is to make the area look bigger and presentable. You can arrange the position of your furniture and in any way not blocking the entryways. Make an impression that your house is more welcoming for any potential clients.
Make your house impersonal – You want your home to be appreciated. But showing off your art paintings and too many picture frames of you and your family posted is a no. The downside is your potential buyer is going to have a hard time visualizing themselves owning it. Of course, a few clock and charming paintings will add awe, but a pretty good space can make them imagine.
Upgrade your curb appeal – Love at first glance matters. The entrance shows can make a positive turnover. Every detail big or small can make or break the chances of selling your house faster. It is very important to take note of what your client sees first to make an overall impression. When they are going to your house it is important to consider the condition of your curb – are they all cleaned up, from the pathways to your lawn and well-placed shrubs or adorned flowers. These can make a big contribution to selling your house.
Give additional storage – It is very important to keep your things in place. Thus, a very spacious storage can make a very useful feature for your house. It is very exciting to see some hidden storage and keeping things still in good condition. Visible and practical storage will help your buyer visualization of where to keep their properties in proper places.
Walls and Ceilings – The mood of a house is represented by the colors painted in walls and ceilings. It can brighten your home with its color and design. A clean house is loved by anyone. Painting with neutral colors is always better than a strong one or a vivid color. And to make it elegant, spacious, and clean you can color it with the shades white and beige.
Change lighting and bulbs – A defective light can be strangely alarming. If you want your client to be impressed, then show them the light. Not only will they see the whole beauty of the house but also they will also see the brighter space that will look lovely, inviting, and clean.
Make your kitchen attractive – To make the big sale, it is also helpful to fix everything in the kitchen, from the cabinets, and from the small detail. You have to be sure that it is working properly, from the lights, sink, and even faucets. You can always upgrade them and can add positive remarks from your potential buyer.
Clean and Glam Bathroom – A very neat bathroom can make special attention, especially to those who are very meticulous. You can start by cleaning the tiles, the bathroom walls, and changing or replacing the toilet seat. You can also check if there is some clogged in your sink and toilet.
If you have already decided to sell your house fast, it is important to consider how much you can go and you can always reach us at Mrs. Property Solutions as we buy houses fast Lost Angeles. Your objective is to receive a better deal without spending too much and having the right value for your home.